Easy Movie Poster: Movie Poster templates for filmmakers on a budget!
Our creative director Astrid Chevallier stands for the up-and-coming filmmaker community and offers to create Movie Poster templates with an « Award-Winning » look.
Need a Movie Poster but don't have a design budget?
Check out EasyMoviePoster.com and try out the templates. It's free to customize a pre-designed poster and share it. Order your print when you're ready, it ships the next day.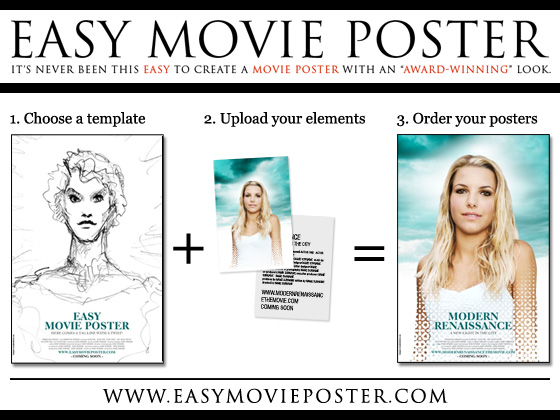 Posted: septembre 23rd, 2011 - under: Design, Hollywood, Movie Poster.
Tags: Award-wining, custom movie poster, Easy Movie Poster, free poster design, Movie Poster templates, poster design, templates