The poster we designed for THE KING OF THE DESERT makes the NEWS today!
We're very honored that the Poster we designed for the theater play THE KING OF THE DESERT, makes the front cover of the San fernando Valley THE SUN / EL SOL.
The play is about a mexican-american boy growing up, and trying to understand who he is. It should resonate within you if you're from a mixed-ethnicity, an expatriate, or from an expatriate heritage, and have big dreams about becoming who you're supposed to become.
Currently playing in North Hollywood, California, at EL PORTAL Theater.
For tickets and informations: www.thekingofthedesert.com
Salud!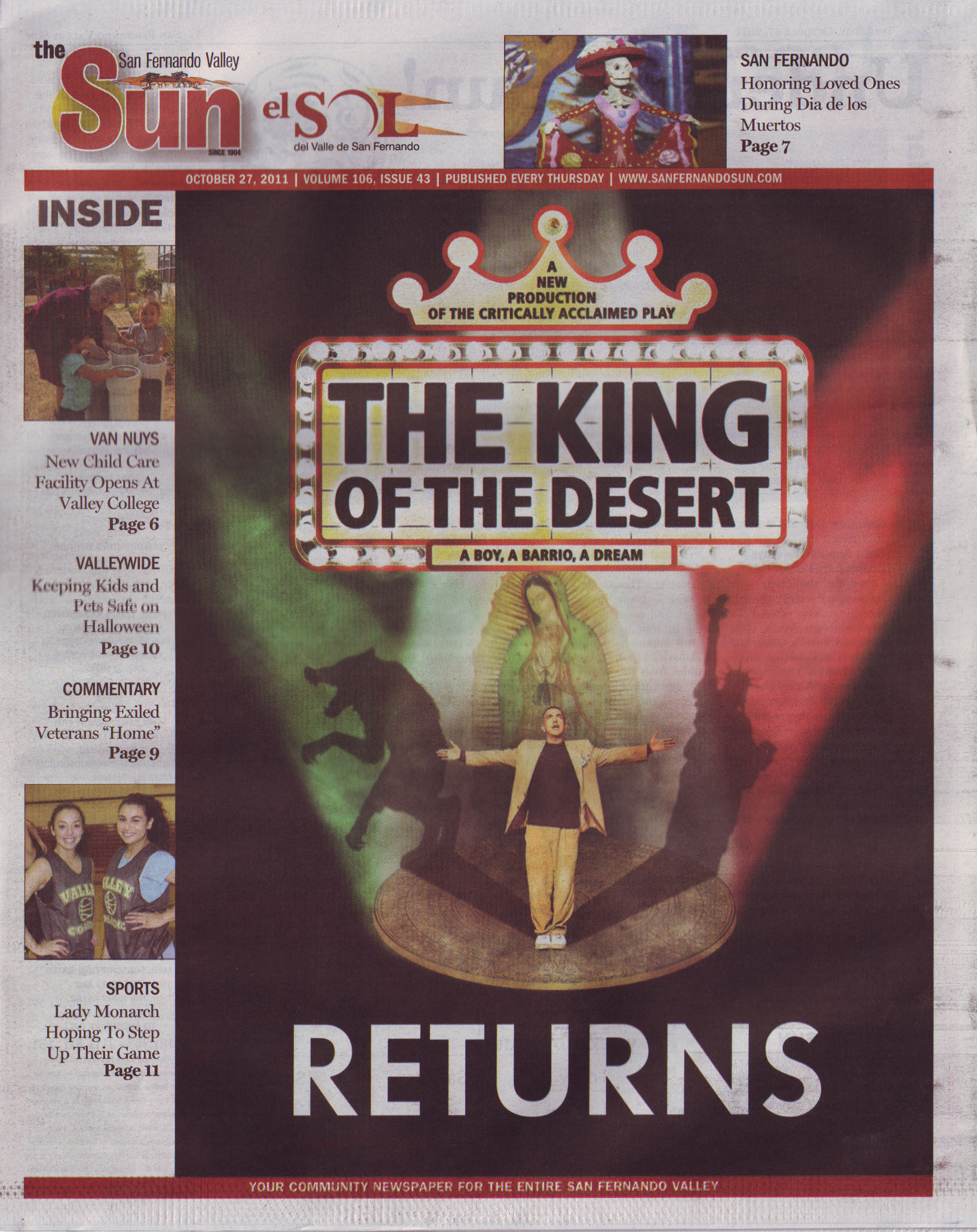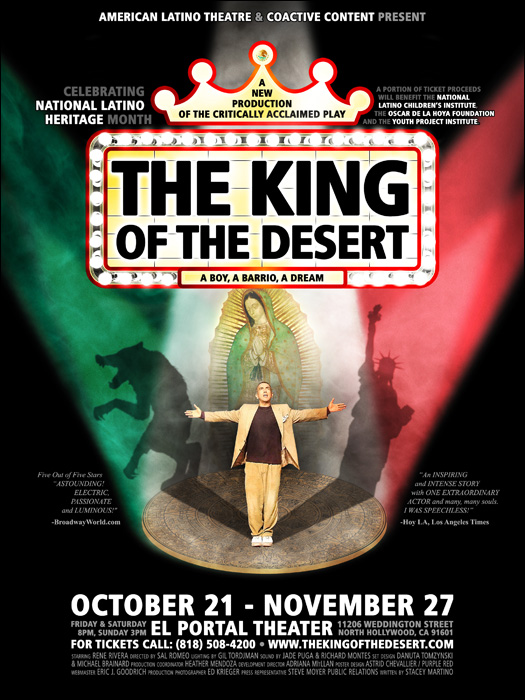 Posted: octobre 27th, 2011 - under: Hollywood.
Tags: El Portal Theater, El Sol, mexicn-american, The King of the Desert, The Sun, theater, theater poster